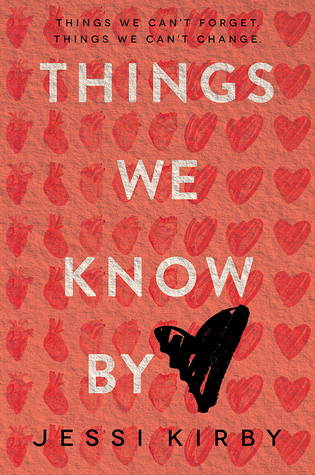 4.25 / 5 stars
Goodreads description: When Quinn Sullivan meets the recipient of her boyfriend's donated heart, the two form an unexpected connection.
After Quinn loses her boyfriend, Trent, in an accident their junior year, she reaches out to the recipients of his donated organs in hopes of picking up the pieces of her now-unrecognizable life. She hears back from some of them, but the person who received Trent's heart has remained silent. The essence of a person, she has always believed, is in the heart. If she finds Trent's, then maybe she can have peace once and for all.
Risking everything in order to finally lay her memories to rest, Quinn goes outside the system to track down nineteen-year-old Colton Thomas—a guy whose life has been forever changed by this priceless gift. But what starts as an accidental run-in quickly develops into more, sparking an undeniable attraction. She doesn't want to give in to it—especially since he has no idea how they're connected—but their time together has made Quinn feel alive again. No matter how hard she's falling for Colton, each beat of his heart reminds her of all she's lost…and all that remains at stake.
Well, I must say I'm glad I read this book.
My urges to read a nice contemporary romance have been going pretty wild lately. Never in my life have I been in the mood for so much contemporary. I regret nothing, though.
When I first read the description of this book, I wasn't very impressed. Yes, it seemed a bit different than the other YAs we see out there. However, the whole plot seemed a bit weird to me. A girl who falls for boys who has her dead boyfriend's heart. Is that even a true love? This book, however, showed me that the world isn't as black and white as it seems.
It showed me that our female protagonist, Quinn didn't fall for Colton just because inside his body beat a heart that once loved her with all it's strength. She did it because she saw the whole new version of him, the one she didn't read about on his sister's blog. She fell for him because he made her let go.
My favorite things were the quotes about hearts at the beginning of every chapter. They all felt very divine and unique and I found out about some stuff I didn't know about before.
This thing was very interesting and gripped me the whole way until I finished it. Literally, I had to force myself to go to sleep as I had school the other day. Believe me, that was pretty hard.
All in one, a quick, fast-paced but still heart-shattering (no pun intended lol – I'm literally the worst). A thing you would read on a lazy Saturday afternoon during the transition between the Summer and the Autumn. Just wonderful!
---
Things We Know by Heart: http://www.bookdepository.com/Things-We-Know-by-Heart/9780062299437