Rating: 10/10
So, about a month ago, I have finished the 16th volume of this beauty. It was literally one of the best shoujo mangas I've ever read.
It's about a girl, Teru, whose brother has died and she's forced to live alone and take care of herself. The only thing he had left her was a cell phone with a number of one person who would always be there for her, Daisy. And so, Teru is always texting Daisy, not knowing who he actually is. She loves him deeply because he always cheers her up when she's down. Her Daisy is always there for her. In school, though, Teru is forced to work for a lolicon, sassy janitor, Kurosaki. She suddenly wants to know who Daisy is, more than ever.
I loved this manga. It was so nice and enjoyable and I actually finished it very quickly. I found myself listening to Daisy Bell more than a few times. Even now when I've finished the manga, that song always reminds me why I love it so much.
Teru is literally one of the coolest schoolgirls I've ever read of. She's very kind but also inexperienced and I love her relationship with her brother, Souichirou.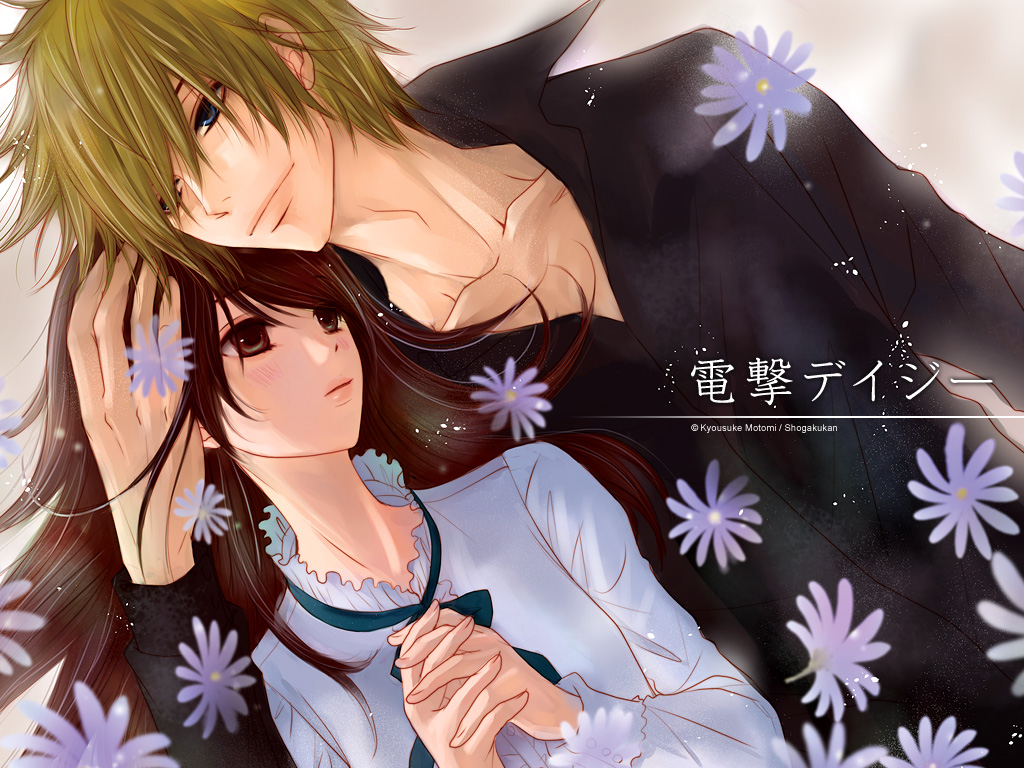 At the beginning, I had a mixed opinion of Souichirou but later, I found myself liking him so much that I was really sad he was dead. And also, the way he treated Teru was so beautiful that I really wanted an older brother like him.
All the other characters were also very enjoyable and funny. i found myself laughing out loud too many times. I want to have friends like that.
I found out a lot about hacking, which is a thing I didn't know a lot about. One of the main themes of this manga is hacking and although I was confused at some times because I didn't really know what they were talking about, everything fell into place at some point.
And now let's talk about our janitor, Kurosaki. He's 24 years old but still acts like a child. he smokes even though he knows it's not good for him. He is in love with Teru and would do anything in order to protect her. The romance of this manga was so cute and adorable but also very deep. What those two have is not a teenage kind of love. I was so annoyed by all the times they were interrupted (I didn't want to use a term cockblocked lol) but when they finally kissed, I felt they couldn't get enough of each other. It's like a mangaka was rewarding us because we were patient enough to wait so long.
I was really sad when I reached the last chapter but I liked how it ended. I have like 150+ screenshots from when I was reading it and I go through them a lot. They still make me smile.
All in one, a perfect shoujo manga. It is a bit dark and has a twist but I still recommend it to all of you out there. This is a perfect way to start reading manga. Also, the art is fantastic.
P.S.  Why is this not yet an anime?
Dengeki Daisy: http://www.bookdepository.com/Dengeki-Daisy–v–1/9781421537276